Thursday 8th November 2018 | Cineworld - The O2, Greenwich, London
1
The Power of Stories
Whether it's an Urban legend, Fairytale or the latest Blockbuster there's nothing quite like losing yourself in a good story; and when it comes to delivering a superior experience there's nothing better to listen to than the voice of your own customers. Join us at Raveolution 2018 to immerse yourself in the power of stories and take inspiration from some of Rant & Rave's most successful clients and industry thought leaders.
2
Story Tellers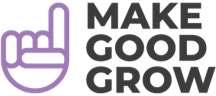 3
The Rant & Rave Awards

Following the success of last year's debut, 'The Ravees' – Rant & Rave's Customer Awards, are back for another year. Entrants are invited to share their own best customer success stories and will be judged by a special guest panel. Entries are now open! Check out last year's Ravees highlights for a little inspiration.
4
Rave Reviews
Brilliant event - by far the best one I've been to. Great, engaging speakers and an awesome location!

Barclays

Senior Customer Experience Collaboration Manager
Genuinely engaging, fascinating, and lots of useful and practical advice. Loved it. Marc Woods made me cry. Leonie, JP and Moira raised some really interesting perspectives on surveys and engaging your people, that I hadn't considered. Thanks for today, so much.

Virgin Trains

Voice of Customer Manager
I love your Raveolutions! I always come away bursting with ideas to take back to the team! It was re energising, inspiring and thought provoking. Great venue, marvellous speakers and supported by your wonderful team of Ravers. Thank you!

HSS Hire

Customer Care Director
Lots of energy and a good variety of speakers! Food great and venue too.

BT

HR Director
Shout out for a great day, great venue, great bunch of Ravers - thanks very much. Lots of insights to take back and liked the innovative approach to the day giving practical ways of understanding the complexity of CX. Enjoyed all speakers but particularly Moria Clark, Stephen Robertson and David Leather.

ViaPath

Head of Quality
5
Venue

This year's Raveolution will be hosted at Cineworld at The O2. One of the most important film-going destinations in Europe thanks to the annual residence of the Sundance Film Festival and the jaw-dropping Sky Superscreen.
View on on Google Maps
Sign up for 2018
Thursday 8th November 2018 - 10:00 - 16:30 (GMT)
Cineworld - The O2, Greenwich, London
The box office is now open…
If you work in a c-suite, director, head of, or senior management role, we'd love for you to join us at Raveolution! Fill in your details to reserve your place for free. If your name's not on the list… you know the rest.
THE NOT SO SMALL PRINT
Unfortunately, as this is an exclusive event we cannot take bookings from external agencies, consultants or your Aunt Mavis who fancies the trip in to London, but as we run events throughout the year, please just get in touch so we can find the one that's right for you.